Batavia, Aurora, DeKalb Drivers Awaiting the 2012 Chevy Camaro ZL1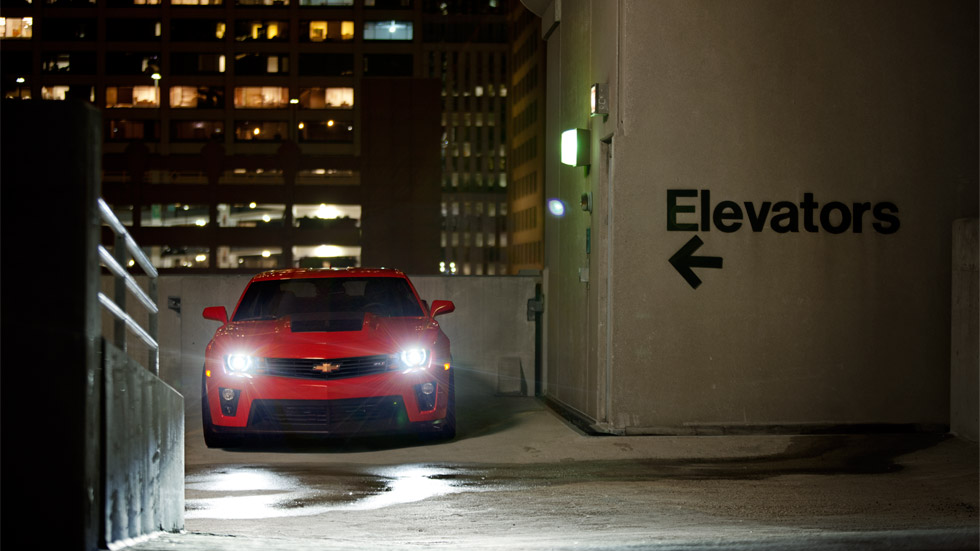 Chevrolet is rolling out a monster in the muscle car world. It has designed and brought to market a high performance vehicle that can compete with 6 figure sports cars and yet the everyday Joe will be able to buy one. The 550 Horsepower ZL1 is going to change the American sports car market; tying in affordability and ultra-performance like it has never been done before.
With enough power to knock the Earth off its axis!
The ZL1's 550 Horsepower Supercharged LSA 6.2L V8 will make this pony get through the quarter mile in 12.5 seconds. It will run 0-60 in 4 seconds flat and should satisfy any purists itch for power and grunt.
To keep the performance and drive-ability tight like a sports car, Chevy engineers built a short throw 6 speed manual transmission that will allow the Camaro ZL1 to road race and not just be a straight line vehicle like the muscle cars in the past.
To keep the power on the pavement the ZL1 gets a set of 20 inch wheels that are 10 inches wide in the front and 11 inches wide in the back. With a 305 width on Goodyear Supercar F1 gumballs, you will be sure to get out of the gates fast. Coming down the track or on the highway you need big brakes in such a fast car, this being the case Chevrolet made sure you can hit the binders when you need them. Two-piece Brembo rotors measuring 14.6 inches in the front and 14.4 in the rear, and squeezed by six and four piston calipers will have this Camaro stopping as fast and it gets going.
Handling such a boost in power by the supercharger from the standard V8 needs some attention as well. Using new materials that are stronger and will last longer were not forgotten on this ride. The ZL1 has a beefed up driveshaft and rear differential that can hold up to the brute horsepower and won't let you down when you are running around the track or driving down the boulevard.
Bob Jass Chevrolet Batavia-Aurora is excited to get this special edition Camaro that will rival six figure European exotic sports cars. With a starting price around $47K this Camaro will be the talk of the automotive world and a trend setter in the industry. Stop in to Bob Jass Chevrolet to order yours!